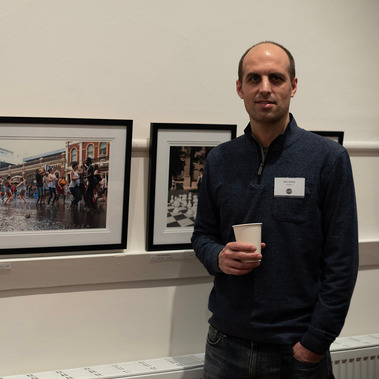 Born and bred in Brighton, England. Migrated to Melbourne, Australia in middle age. Now living on the road.
Photography, for me, is an act of self-discovery because we shoot what we care about from a perspective only we have. By selecting the images that resonate with us, we reveal the memories, feelings, values and cultural preferences that make us tick. Sharing my visual ideas through photo essays and personal projects gives me an authentic way to engage with the world.
Freedom and travel were the catalysts for my creative journey. And the artistic fulfilment I get from image-making gave me the courage to prioritise photography. To underwrite this endeavour, I studied Documentary Photography & Reportage at the Instituto Europeo di Design (IED) in Madrid and Freelance & Feature Writing at the London School of Journalism.
Community and the chance to collaborate is a vital part of my photographic experience. For this reason, I am a member of the Raw Society and share my thoughts on Substack. If my work is of interest or if you have any enquiries, please get in touch.